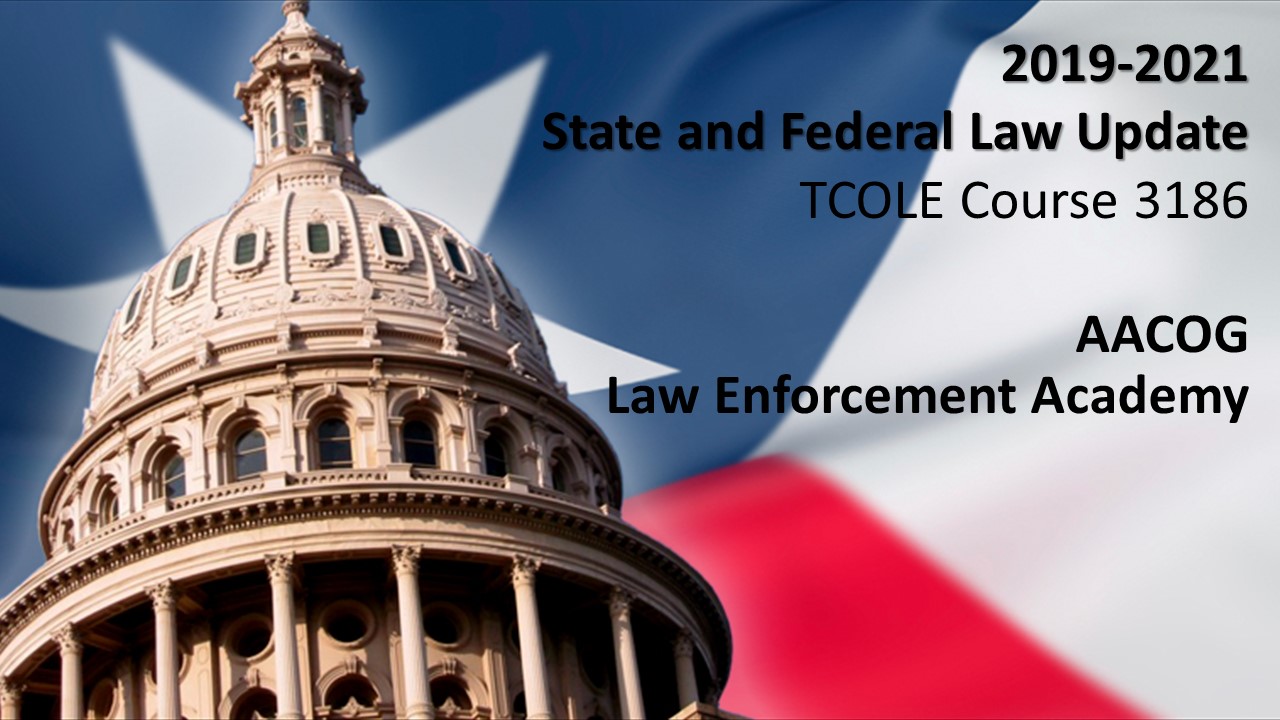 Length
3 hours
Enrollments
737
Modules
4
Rating

---
When accessing our online training, please make sure you are using the Google Chrome or Firefox browser, which works best with our courses. For issues regarding this site please contact the online help desk support at aacog.online@gmail.com or call 512-766-0659. To find out more about the AACOG Regional Law Enforcement Academy and the various in-service and licensing courses offered, please visit our web site at: www.aacog.com/academy.
COURSE DESCRIPTION: TCOLE State Mandated class covering the significant changes in the laws from the 86th Texas Legislature. Multiple bills passed by the 86th legislative session will have an impact on Texas law enforcement. There were administrative changes, changes in existing statutes, and new laws. Texas' law enforcement professionals will better serve their communities by increasing their awareness of changes and additions to state statutes as they pursue equality in justice and ensure public safety.
LENGTH OF COURSE: 3 Hour
TARGET AUDIENCE: Law Enforcement Officers
PREPARED BY: Tom Vitacco
Course Prerequisites
No Ratings have been submitted for this course.