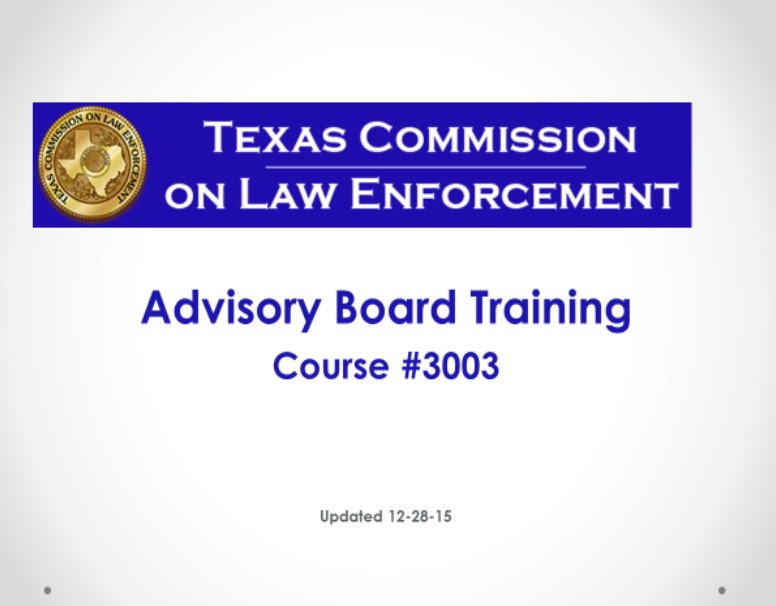 Length
1 hour
Enrollments
351
Modules
4
Rating

---
When accessing our online training, please make sure you are using the Google Chrome or Firefox browser, which works best with our courses. For issues regarding this site please contact the online help desk support at aacog.online@gmail.com or call 512-766-0659. To find out more about the AACOG Regional Law Enforcement Academy and the various in-service and licensing courses offered, please visit our web site at: www.aacog.com/academy.
COURSE DESCRIPTION: The purpose of this training is to advise members of an advisory board of the statutory authority under which they are appointed, as well as a review of the rules promulgated by the Commission regarding the duties and function of the advisory board.
LENGTH OF COURSE: 1 Hour
TARGET AUDIENCE: Training Coordinators and Advisory Board Members
PREPARED BY: Richard Bryan
Course Prerequisites
No Ratings have been submitted for this course.