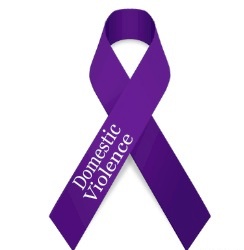 Length
1 hour
Enrollments
2799
Modules
4
Rating

---
When accessing our online training, please make sure you are using the Google Chrome or Firefox browser, which works best with our courses. For issues regarding this site please contact the online help desk support at aacog.online@gmail.com or call 512-766-0659. To find out more about the AACOG Regional Law Enforcement Academy and the various in-service and licensing courses offered, please visit our web site at: www.aacog.com/academy.
COURSE DESCRIPTION: Awareness and understanding of the dynamics behind dating violence and teen dating violence. As well as understand legislation enacted regarding the enforcement and reporting of dating violence related to teens. Students will know what dating violence is and where to find it defined, requirements for school districts in regards to dating violence, how to identify signs of possible dating violence, and what actions to take to help prevent dating violence.
LENGTH OF COURSE: 1 Hour
TARGET AUDIENCE: Peace Officers, Telecommunication Officers, Victim Advocates, Military LE and Civilians
PREPARED BY: Richard Bryan
Course Prerequisites
Robert T. 5

---
Travis P.
Stunning that no mention was made anywhere in the curriculum specifically of the hundreds of female public school teachers (predators) who have been convicted of sexual assault on underage boys. Most of these public school teachers are in their 20's and 30's and use their positions as teachers to lure these boys into sexual relationships. In addition, government research incontrovertibly shows that female college students are considerably safer on their campuses from sexual assault than they are in the general public.
---
Jennifer P. 5

---
Robbie H. 5

---
Rodolfo Z.

---
Gene H.
Great Program , learned alot
---
Joseph M. 5
Overall, this course was very useful from the perspective of the SRO stand point. This topic is very useful for a new officer just getting started off in this career field. I recommend it and found it pretty up to date and relevant.
---